Ciao!
Travel means so much to me and, as a designer, it makes me better at what I do and what I can offer my clients. There's no other way that I can offer them the world, without seeing the world!
One of my most recent trips (for work, and for pleasure) was to Milan. If you ever have the chance to visit this wonderful place, I have one word for you: go.
My trip revolved around Milan Design Week and the shows at Salone Internazionale del Mobile and Fuorisalone. These yearly events serve to promote designers and products from all over the world and have been a source of great design inspiration for over 50 years.
My week was filled with events and installations all over the beautiful city of Milan. The mix of modern design among the rich architectural history was truly a designer's dream.
While 'Salone' is home to what most would consider a traditional furniture fair, designophiles are encouraged to explore the entire city that is a design district in itself while in town.
There was so much to see and every designer and design blog has their favorite moments.
Want to know mine? Keep reading…
Exploring the Brera Design District
The district is a self proclaimed "benchmark for design on an international scale". I couldn't agree more. The theme throughout the district during design week was focused on finding solutions to meet the challenges of tomorrow.
My photos don't do the experience justice, but the visuals do help paint a picture.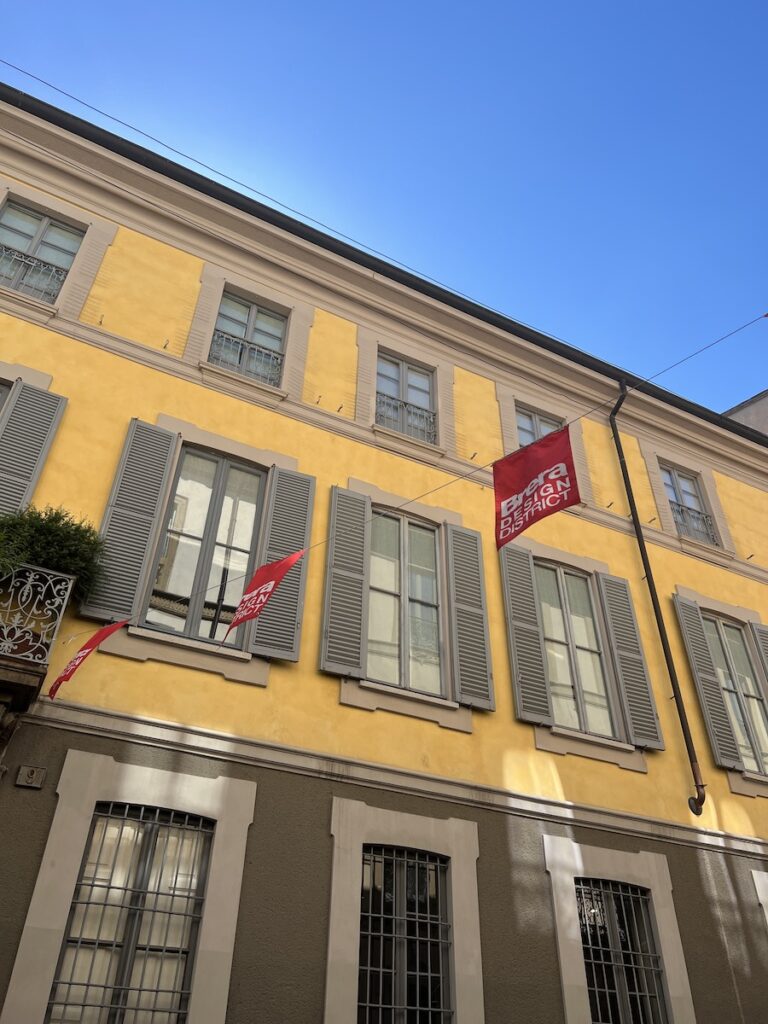 The Philippe Starck x Dior Collab
Honestly, I couldn't love this more—it was amazing. Both Mr. Starck and Miss Dior on their own evoke a well-known aesthetic, but this marriage made in design heaven is hard to describe. Breathtaking beauty of a well designed piece on display like a runway at fashion week.
Gabriel Scott at Milan Design Week
This Canadian design brand invited five designers from around the world to reimagine one of their most popular products, the Welles Chandelier. The creativity is mind blowing.
The Iconic Bar Basso
I was so inspired by the design vision of the Gabriel Scott brand that I visited to see their collaboration with Bar Basso from 2018. Timeless.
Lee Broom Installation
The designer took over an entire building in Milan and presented each room with an ethereal lighting design inspired by religious buildings. My favorite was called 'Requiem'—a nod to the marble drapery on ancient statues and sepulchral sculptures.
Gessi Installation
The kitchen, bath, and wellness product company was called upon for their commitment to environmental sustainability to outfit a main area of Salone del Mobile's dedicated area for more environmentally conscious design.
Kohler x Daniel Arsham Exhibit
The exhibit called "Divided Layers" was another primo design marriage between designer and brand. Situated in a Baroque palace in the heart of Milan, Arsham's interpretation of a giant sink come to life was quite something to experience – and literally walk through yourself.
The Most Amazing Kitchen from Ornare
The company makes custom closets, kitchens, built-ins, and more… I fell in love with this kitchen at the show. The cabinets were designed to look like furniture with rounded corners, rich textures, and sophisticated finishes—plus they're Brazilian, which speaks to me. 😉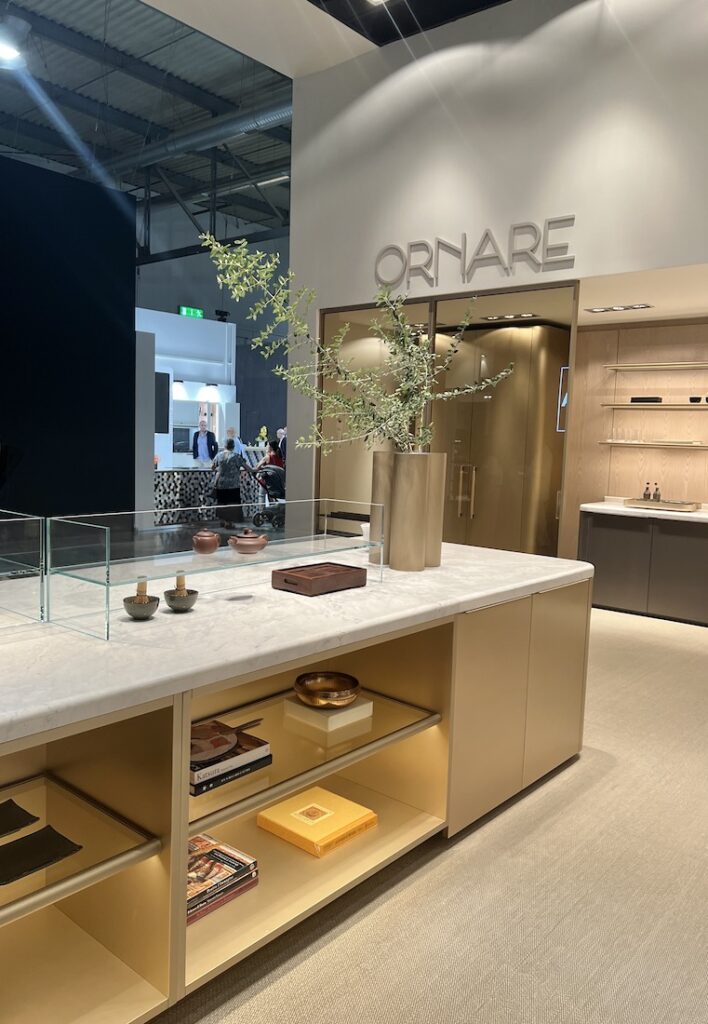 It was a very inspiring trip and I cannot wait to share much more from Milan Design Week with our clients!
Arrivederci Milano ❤️
Ready to reimagine your home? Contact us.