Think about some of the most spectacular rooms you've ever seen…
The ones that appear almost otherworldly, with unexpected-yet-effortless style and a point of view that packs an immediate visual punch.
Whether it's a hotel lobby with sumptuous seating set around a gently curved staircase, or a minimalist boutique anchored by a sofa that looks more like art than furniture, the common thread that unites these spaces is their element of surprise.
As interior designers, we want your space to make a statement. This is often achieved by folding in unexpected elements, while also striking a balance among materials, tones and textures to give your room that extra edge.
If you're looking to create a standout space, here are some of our favorite ways to stay unpredictable during the process.
1 | Create a Conversation Starter
Every room should embrace at least one unique item: a piece that's a bit edgy or more editorial than the rest. Think of it as something you'd gravitate towards at a cocktail party and would perhaps ask the host for the story behind it.
This piece can be as straightforward as an accent chair in a contrasting color; as bold as a sculptural coffee table, or a patterned rug that sets the room's color scheme, creating a vibrant design moment.
We recently designed a moody lounge that called for a plush sofa. When we presented the client with a handful of options, she liked them all, but her feelings were strongest for a curved sofa with an asymmetrical back. Why? The sofa's unconventional shape and rounded edges felt "very unexpected" to her.
2 | Flaunt Your Style
Chances are, you may already own an item that's a natural talking point. It could be a family heirloom, a work of art from your favorite gallery, or an item culled from your travels.
For example, one of our clients returned from Italy with a roll of silk, which she kept hidden in the back of her closet.
When she took out the fabric and flung it across her bed, we instantly knew it would make for perfect custom bedding. After all, there's no better design story than one that begins with you in the opening credits.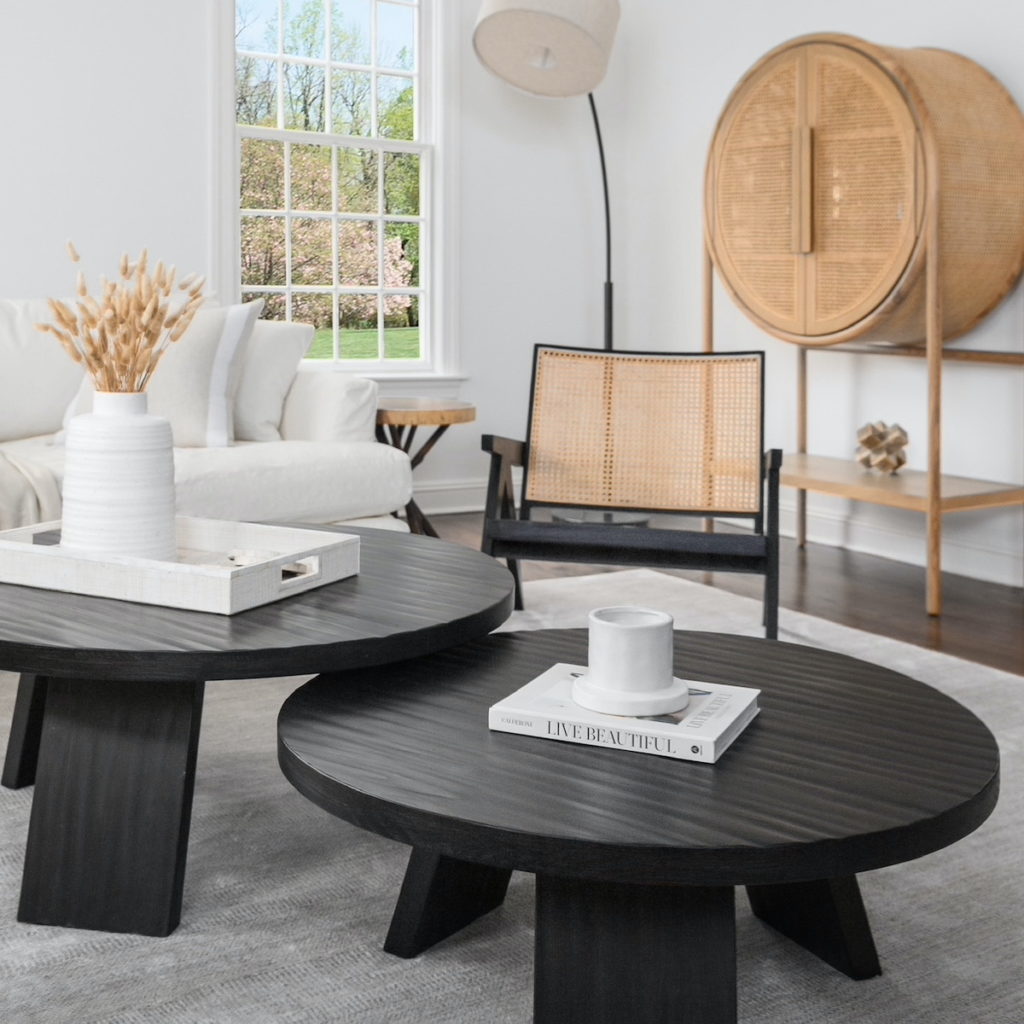 3 | Bring in The Texture
Texture refers to the surface quality of a material, AKA how it feels to the touch or how it looks like it may feel.
It's important to remember that the visual quality of texture is just as important as its tactile quality, especially if you're looking to create contrast and depth within a space.
Keep in mind that texture isn't limited to fabrics and textiles. It can also include stone, metal, wood, plaster or even textured paint or wallpaper, all of which add visual interest.
A stark white room will often fall flat. But, if you weave in a range of textures—think faux fur, leather, or linen—the room will begin to develop a personality, which can be further enhanced with pops of color.
We were tasked with creating a media room for our client's teenage daughter. The daughter's only directive? All of the furniture must be a bright white.
Keeping her mother's sanity in mind, we selected furnishings upholstered in indoor/outdoor fabrics, which are easy to clean and maintain. Then we added unexpected contrast by replacing the ottoman's white piping with teal, added layers of texture, and introduced sculptural lighting throughout.
Velvety throw pillows in an array of candy-colored hues completed the whimsical look.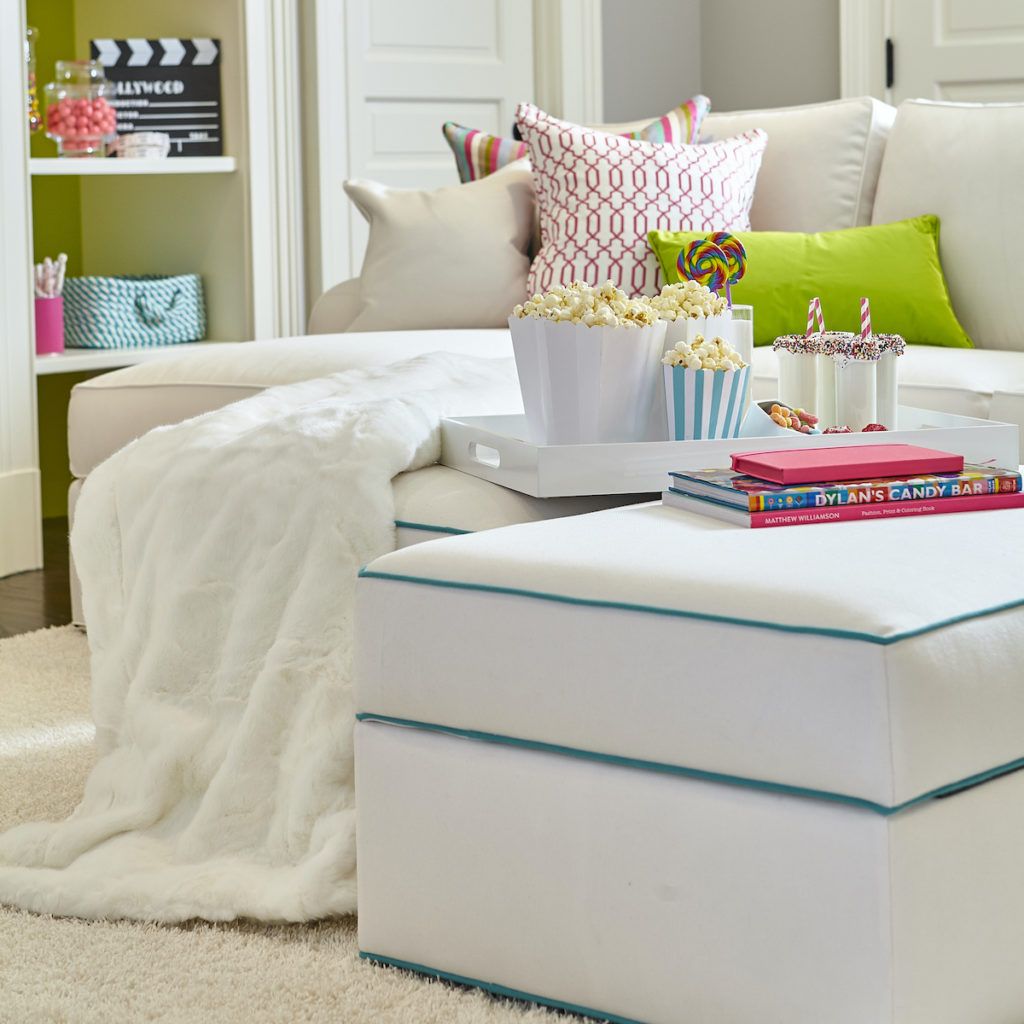 4 | Choose Balance Over Symmetry
You can easily rearrange the furniture in a room to instantly change how it looks, feels, flows and functions. When planning a layout, remember that it doesn't have to be symmetrical to be effective.
In fact, if you go overboard with symmetry, the space can start to feel stagnant. Balance heavier furniture with lighter pieces, but don't be afraid to experiment too!
Ready to begin your transformation? Click here to schedule a phone call.